Bemer Experience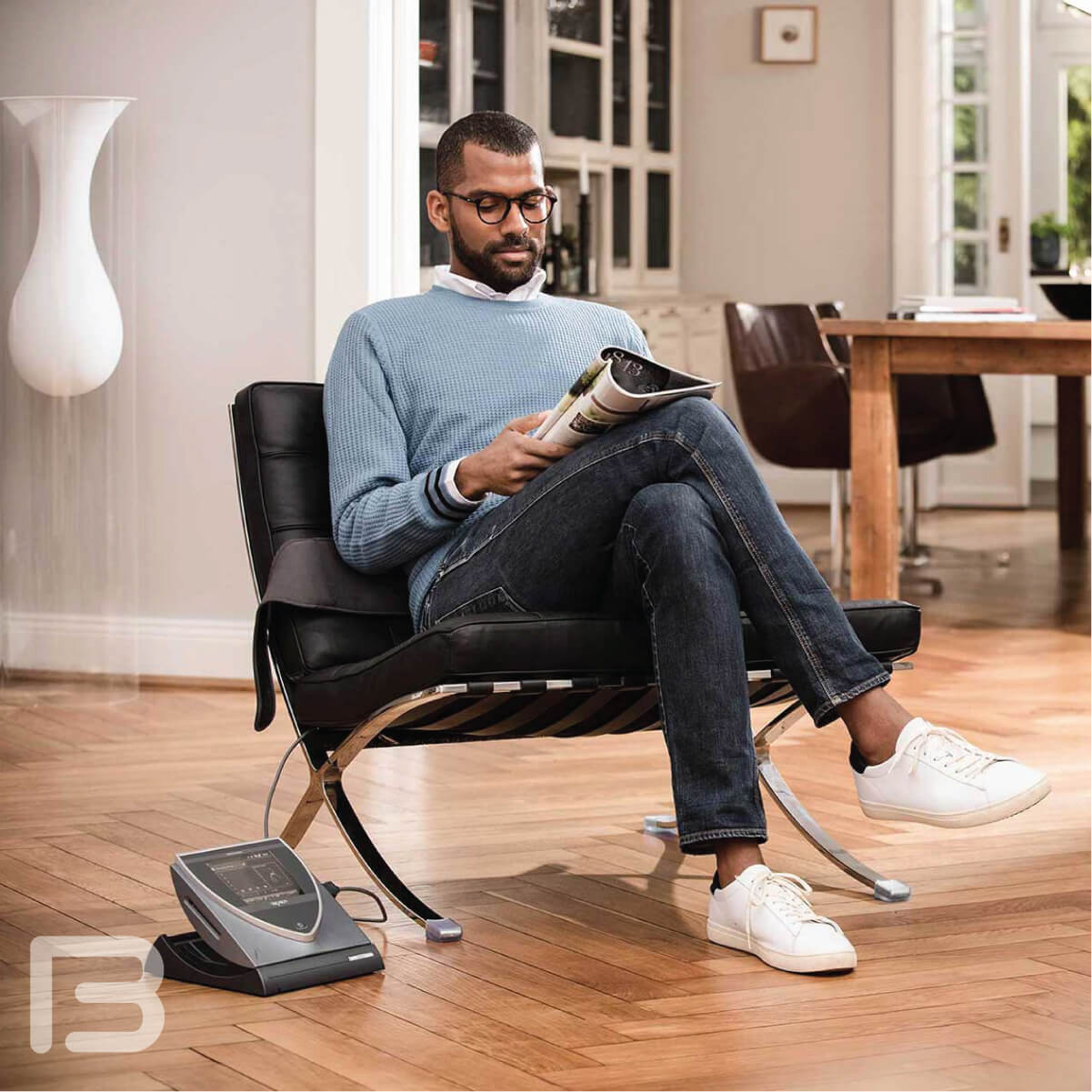 BEMER is designed to improve circulation thereby supporting the body's natural self-regulating processes. Blood is the body's universal means of transportation. Oxygen, nutrients, chemical messengers (e.g., hormones) and immune cells are all transported through our blood. When our body's cells, tissues and organs are adequately nourished and metabolic waste products are removed, our bodies maintain a healthy balance and function properly. The optimal regulation of circulation is a prerequisite for ensuring good levels of health and fitness.
BEMER enhances:
General blood flow
The body's nutrient / oxygen supply and waste disposal
Cardiac function
Physical fitness, endurance, strength, and energy
Concentration, mental acuity, stress reduction, and relaxation
Sleep quality
And more!
BEMER sessions are available at  The Waterbar!
BEMER sessions are available by appointment.
There are a few contraindications. We'll discuss this before you use the device for the first time.

If you are an organ transplant recipient taking immune-suppressive medications, then BEMER is not for you.
You should not have a medication-dispensing device on your body while using the BEMER.
Do not use BEMER in the presence of an active diagnosed Deep Vein Thrombosis.

In certain situations, you should check with your doctor before use. If you need to consult with your medical provider, I have information you can take along to the visit.

If you have an implanted medical device such as pacemaker / defibrillator, check with your doctor first.
Anyone under active treatment of a serious medical condition requiring ongoing treatment / medication (such as tumor diseases) should clear BEMER use with their doctor.
If you take medications that affect blood clotting, this should be monitored by your medical provider.
BEMER use should be cleared by your medical provider if you are pregnant.

Your first BEMER experience is free!

Ongoing single sessions $20.
One-time offer — package of 10 sessions — use within 30 days — $150.
Packages are for one person / not sharable